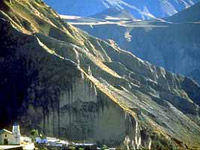 An adventure trekking through valleys and the Quebrada, EL CAMINO DEL INCA will take us, with its mysteries and silences, to the Heart of a millenary culture. Like hundreds of years ago, we will try to hike like the Incas did, and we will unite these small populations of kolla origin, nailed between hills, by walking. From the Puna to the Selva (jungle), we propose the trekking of a very extensive region of enormous mountains and deep valleys, with communities which are only possible to be reached by foot. The route begins in the very same Quebrada of Humahuaca; more over, this tour offers you histories, places, hiking experiences and people who we will remember forever.
This is a regular group trekking activity but with a minimum of 3 passengers.

Departures 2013: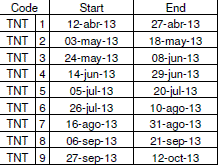 16 days - 15 nights

Season: April to October

Begins: Saturdays



Starts at: Salta Airport (SLA).
Ends at: Salta Airport (SLA).

Itinerary
Day 1: Salta Airport - City of Salta
We welcome you at the Airport and transfer you to your accommodation in Salta. We will have the rest of the day to enjoy this nice colonial town full of traditions and good empanadas.
Lodging at Hosteria Double or Single Room
Included meals: none

Day 2: San Antonio de los Cobres - Salinas Grandes - Tilcara
We depart early on our way to Campo Quijano, going through the Quebrada Del Toro, and the finally arriving to the pre Hispanic city of Rosa de Tastil with its legendary ruins.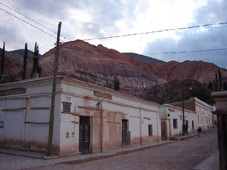 Our trip continues to San Antonio de los Cobres, a typical town located at 4000 meters altitude. Later, through the Paso de Jama we will be able to appreciate the "Salinas Grandes"; then descending over the path of the Lipan, we will make a stop at the town of Purmamarca and its famous Mount of 'Los Siete Colores'. Later we arrive to our lodge at the picturesque town of Tilcara.
Lodging at Hosteria Double or Single Room.
Included meals: breakfast (B)

Day 3: Devil's Throat - Tilcara
We will have the morning free to discover the town and its unique things such us: the Plaza Grande, the Plaza Chica, the town church, and the Pucará de Tilcara, an important milestone in the Quebrada de Humahuaca. In the afternoon we will do a small trek to the devil's throat, walking along the old Kollas paths and watching the amazing view. After 3 or 4 hours we finally go back to Tilcara.
Lodging at Hosteria Double or Single Room.
Included meals: breakfast (B)

Day 4: Tilcara - Iruya
During the morning, we will travel out of Jujuy towards the North in a local Bus to the small town of Iruya, a picturesque village just in the north of Salta. We will have enough time to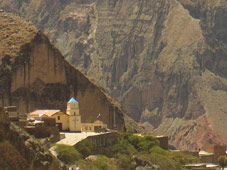 walk around the town, discovering its beautiful cobbled streets and its typical chapel. We will spend the night in this fascinating place.
Simple Lodging.
Included meals: breakfast (B), box lunch (BL) and dinner (D)

Day 5: Iruya - Chiyayoc
Early in the morning, we will begin the trekking from Iruya, at 2800 meters altitude. We will hike up north the river in a slow but incessant ascent, until we reach the Abra Del Colorado. From there, we will walk down to the San Juan River where we have lunch. After the break, another hiking ascent is expecting us and then the posterior hiking descent to the Chiyayoc village, at 3100 m altitude over sea level. Walking time: 8 to 9 hours.
Simple Lodging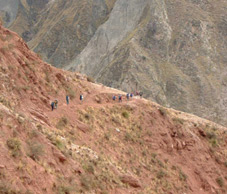 Included meals: breakfast (B), box lunch (BL) and dinner (D)

Day 6: Chiyayoc - Rodeo Colorado
Our trek continues through this amazing landscape. We descend hiking until we reach the valley of the river Trancas. Once there we start an ascending trek again until we arrive to the edge. From there we will have a fabulous view of the town of Rodeo Colorado. Later we hike back descending through the Pera River. We finally arrive to Rodeo Colorado town. Estimated walking time: 8 to 9 hours.
Lodging at Semi full Camping
Included meals: breakfast (B), box lunch (BL) and dinner (D)

Day 7: Rodeo Colorado - Nazareno River
This day we descend hiking our way through a wide slope to the town of Molino, keeping always the amazing view of the valley of the river Nazareno in our back. From here we walk up to the place where we will put up our camp. Estimated walking time: 4 to 5 hours.
Lodging at Semi full Camping
Included meals: breakfast (B), box lunch (BL) and dinner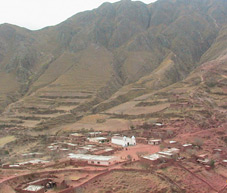 (D)

Day 8: Nazareno River - Nazareno
Last stage of our trekking crossing the Puna Andes, during which we will go hiking up river to reach Nazareno village. There, we can discover this typical town and enjoy our experiences. Walking time: 5 to 6 hours.
Simple Lodging
Included meals: breakfast (B), box lunch (BL) and dinner (D)

Day 9: Nazareno - La Quiaca - Tilcara
In the morning we go back to La Quiaca in the northern region of Argentina, on the border with Bolivia. From here we continue our way down south to Tilcara.
Lodging at Hosteria Double or Single Room.
Included meals: breakfast (B)

Day 10: Free day at Tilcara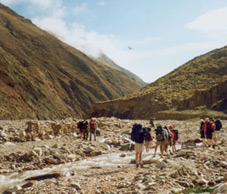 We dedicate this day to rest, rearrange our equipment and prepare for the final part of this trekking journey.
Lodging at Hosteria Double or Single Room.
Included meals: breakfast (B)

Day 11: Tilcara - Veranada de Yutos Pampa
Early in the morning we take a local transfer to "Alfacito" (2900 meters elevation). There we will begin our trekking, with a slow ascent as we have to be careful about acclimatizing, hiking up to reach Campo Laguna (4200 m). This is the highest point of the trekking. After lunch, we will hike down to Yutos Pampa at 3200 m.
Lodging at Semi full Camping.
Included meals: breakfast (B), box lunch (BL) and dinner (D)

Day 12: Veranada de Yutos Pampa - Molulo
We continue our trekking, ascending to the top of Mount Cumbre Grande. At the end of the valley, the crowded forest can be appreciated. In the afternoon we arrive to the community of Molulo at 2950 m. Estimated walking time: 6 to 7 hs.
Lodging at Semi full Camping.
Included meals: breakfast (B), box lunch (BL) and dinner (D)

Day 13: Molulo - Abra Del Potrero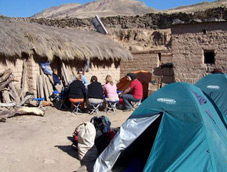 We will have a peaceful morning, and plenty of time to meet the local inhabitants and walk around the area. After lunch, we will continue with our trekking. Gradually, you would notice the increase of vegetation; we will arrive then to a place known as Abra Del Potrero ('Abra' is the lowest point between two mountains). Walking time: 4 to 5 hs.
Lodging at Semi full Camping.
Included meals: breakfast (B), box lunch (BL) and dinner (D)

Day 14: Abra Del Potrero - San Lucas
We continue our adventure hiking from Abra Del Potrero. The thick forest gives birth to plain landscape. From the red land come the first trees. After trekking a section of forest in continuous ascension we get to see the caserío (very small village) of San Lucas, located at 2500 m. Later, we slowly start to hike descending to the town. Walking time 7 to 8 hours.
Lodging at Semi full Camping.
Included meals: breakfast (B), box lunch (BL) and dinner (D)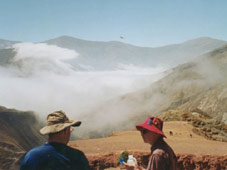 Day 15: San Lucas - Calilegua - Salta
Last stage of the trekking, crossing between San Lucas and San Francisco. The path continues by the southern bank of San Lucas River, the vegetation is dense and the valley is deep. After crossing Valle Grande Valley, we will ascent to Peña Alta, which is the end of our long walk. There, a local transfer is waiting for us, to lead us through the small town of San Francisco and the whole Calilegua National Park arriving to Libertador San Martín Village. From there, we will move to Salta city. Walking time: 5 to 6 hours.
Lodging at Hosteria Double or Single Room.
Included meals: breakfast (B)

Day 16: Salta - Salta Airport
After breakfast we are transferred to the airport where our Intense Trekking trip ends
Included meals: breakfast (B)

Price: 2479 u$d (Hosteria - Double room)
3095 u$d (Hosteria - Single room)

Included services: Incoming services, 6 nights in Hostería double or single with breakfast, 6 nights in Semi–Full Camp (included: tents and dinner tent or saloon. Not included: sleeping bag or insulating mattress), 3 nights in simple lodging (room without private bathroom) Bilingual guide (Spanish – English) during all the activities, 15 breakfast (B), 9 box lunch (BL) and 9 dinners (D), transfers Salta airport - Salta - Salta airport, all transportation as shown in the itinerary combining private and regular buses, mules for transportation of the tents, general equipment & food for all the trekking. We will carry the traveler's luggage up to a maximum of 8 kg, for days 4 to 9 and days 11 to 15.

Not included services: international and domestic flights, airport taxes, transfers in Buenos Aires, nights in Buenos Aires, drinks, foods not detailed, optional excursions, medical covering, tips, services not detailed in the program. More information

List of suggested personal equipment:
• Backpack, 60 /70 lts
• Sleeping bag, down or synthetic, for -10ºC
• Sleeping mattress (therm-a-rest type)
• Trekking shoes or boots
• Thermal underwear
• Trekking pants
• Fleece
• Breathable parka and over pants
• Gaiters
• Gloves
• Thermal socks
• Swim suit & towel (for a warm bath at Atacama geysers)
• Thermal socks
• The necessary spare cloth
• Wool hat
• Sun hat
• Sun glasses
• Sun screen / block (UV is strong)
• Personal items
• Lamp
• Trekking poles (recommended, if you are used to them)
• Water bottle
• Photo camera & batteries
• Personal medication
• Passport/Visa (if needed) to cross the border between Argentina & Chile.
• Garbage bags (we Leave No Trace)