Bariloche is the head city for the Lake District and the gateway for Nahuel Huapi National Park,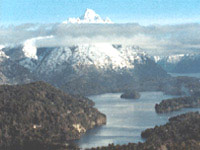 second largest National Park of Argentina and the first National Park of the country (1903) The area features a broken mirror puzzle of lakes, forest, mountains and rivers running along sharp fluvial valleys and dominated by Cerro Tronador ("Thunderer"), and inactive volcano that rises 3554 mts above sea level, with 3 glacier covered summits and 8 glaciers falling to either sides of the mountain which make it a reference mountain in Patagonia. Other mountains as López, Catedral, Capilla and Negro, all above 2000 mts high, are visible from town and from the different viewpoints along local roads.



Departures 2015/2016:

all days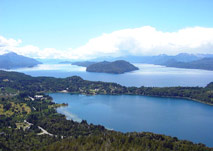 4 days - 3 nights



Season:

October to June



Starts at:

Bariloche Airport (BRC). There is no Meeting Point because it is not a group program. Passengers receive receptive services and the planned excursion.


Ends at:

Bariloche Airport (BRC).



Itinerary




Day 1: Bariloche airport - Bariloche


We welcome you at Bariloche airport and transfer to your Hosteria. Time at leisure in the afternoon to visit this European-style city, known as the South American Switzerland because its alpine environment and its European immigration. Dinner is at your own. You can choose one of the several good restaurants that the town offers.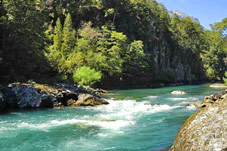 Lodging at Hosteria double or single room with private bathroom
Included meals: none



Day 2: Rafting River Manso


We pick you up by 9 am at your Hosteria. River Manso begins in the glaciers of Cerro Tronador, and following a winding itinerary forms different lakes and eventually flows out to the Pacific Ocean. Is one of the emblematic rivers of the Lake District. We drive south along route 258, following the lakes Gutiérrez, Mascardi and Guillermo valleys. We arrive to river Manso, where guides will prepare the equipment and address us about the activity. Up in the rafts and start the fun. In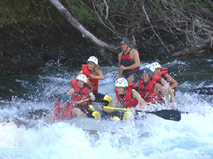 this section, the water is turquoise and clear enough to see the bottom of the river. A picnic lunch in one of many sand shores along the river, which flows in the middle of the Patagonian forest. In the afternoon, another section of rafting leads us to the end of our traverse. A hot drink and our dry clothes are waiting for us. We drive back to Bariloche and to our lodge.
Lodging at Hosteria double or single room with private bathroom
Included meals : breakfast (B) and box lunch (BL)

Day 3: Excursion to Cerro López
Cerro López is one of the most characteristic, beautiful mountains that you see from the streets of Bariloche. We start our drive in 4 wheel drive vehicles towards "Circuito Chico". On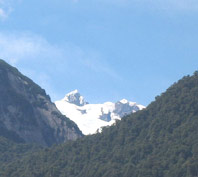 our way to the mountain, we will have many panoramic views of the puzzle of lakes and mountains that features the area. A steep mountain road let us climb high in the mountain offering us spectacular views. We leave vehicles and a short hike leads us to the Cerro López mountain hut, one of a dozen mountain huts spread out in the area. The original 1933 hut was swept away by an avalanche and today we enjoy the new facilities built up by 1959. We have lunch in the hut. After lunch, a steep hike takes us from the hut to Pico Turista, one of the summits of the mountain, from where you see the whole National Park, including Lake Nahuel Huapi and mount Tronador. Down to the hut, and to our vehicle. We drive back to Bariloche.
Lodging at Hosteria double or single room with private bathroom
Included meals : breakfast (B)

Day 4: Bariloche – Bariloche Airport
After breakfast we have time at leisure to visit the town. We pick you up at the hotel and transfer to the airport in time to catch your flight.
Included meals: breakfast (B)

Price (u$d):
Lodging type

Departure Month

[ Oct - Feb - Mar - Apr ]

[ Nov - Dec - Jan ]

Inn Double
Inn Single



Included Services:

Bilingual Spanish-English guides during excursions, all Transfers as detailed (combined regular and private transfers), 3 nights hostel double or single room, 3 breakfast (B), and 2 box lunch (BL), Rafting river Manso (Full Day), Excursion to Cerro López (Full Day).



Not included:

international and domestic flights, airport taxes, transfers in Buenos Aires, nights in Buenos Aires, drinks, foods not detailed, entrance to National Parks (5/10 u$d ea.), medical covering, tips, services not detailed in the program. More information